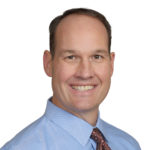 Chadwick J. Donaldson
M.D.
Chadwick J. Donaldson, M.D. earned his medical degree at Tulane University School of Medicine in New Orleans, Louisiana. During medical school, he completed an M.S. in genetics and biometry at Louisiana State University and an M.P.H in Health Systems Management at Tulane School of Public Health.
Following medical school, he completed his internship at Naval Medical Center San Diego (NMCSD) in basic surgery. He then spent two years as a general medical officer, where he was deployed to Ramadi, Iraq with the U.S. Marines in support of Operation Iraqi Freedom, earning a Navy and Marine Corps Commendation Medal for his work. Dr. Donaldson subsequently spent two years at Naval Air Station, Meridian MS, which included work with the Hurricane Katrina relief efforts.
Dr. Donaldson completed his residency in otolaryngology at NMCSD. He championed research in the area of otolaryngology and published multiple articles on migraine associated dizziness, vestibular rehabilitation, blast and blunt head trauma, nasal congestion and gene related deafness.
After residency, Dr. Donaldson served as a staff otolaryngologist at Naval Hospital Camp Pendleton (NHCP) for the past six years rising to the rank of Commander and as the Chief of Otolaryngology at NHCP over the last two years of his Naval service. While at Naval Hospital Camp Pendleton, he served on the Medical Executive Committee and the Graduate Medical Education Committee guiding the education of future physicians.
Dr. Donaldson specializes in comprehensive otolaryngology including general otolaryngology, sinus surgery, facial plastics and reconstruction, facial trauma, general otology and dizziness, head and neck cancer, salivary gland surgery and obstructive sleep apnea. Dr. Donaldson continues to serve in the United States Naval Reserves while working over the last nine months in the Temecula, Murrieta, and Inland Valley region focusing on patient centered care.
Dr. Donaldson is a diplomat of the American Board of Otolaryngology and a member of the American Academy of Otolaryngology.